How to connect Nifty (openHAB) to Alexa
Steps for enabling voice control via Alexa
01: Open Alexa App & Sign in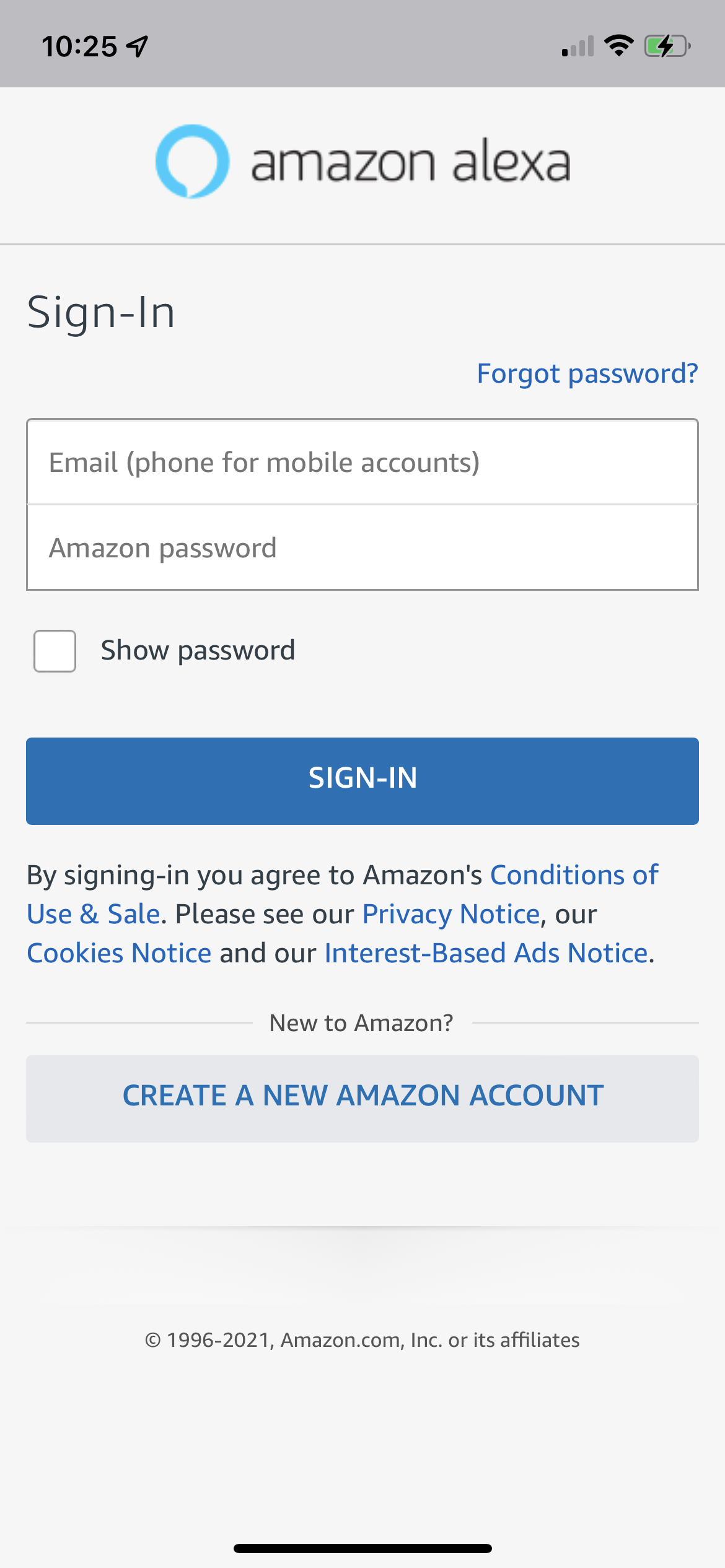 02: Click "More" (bottom right)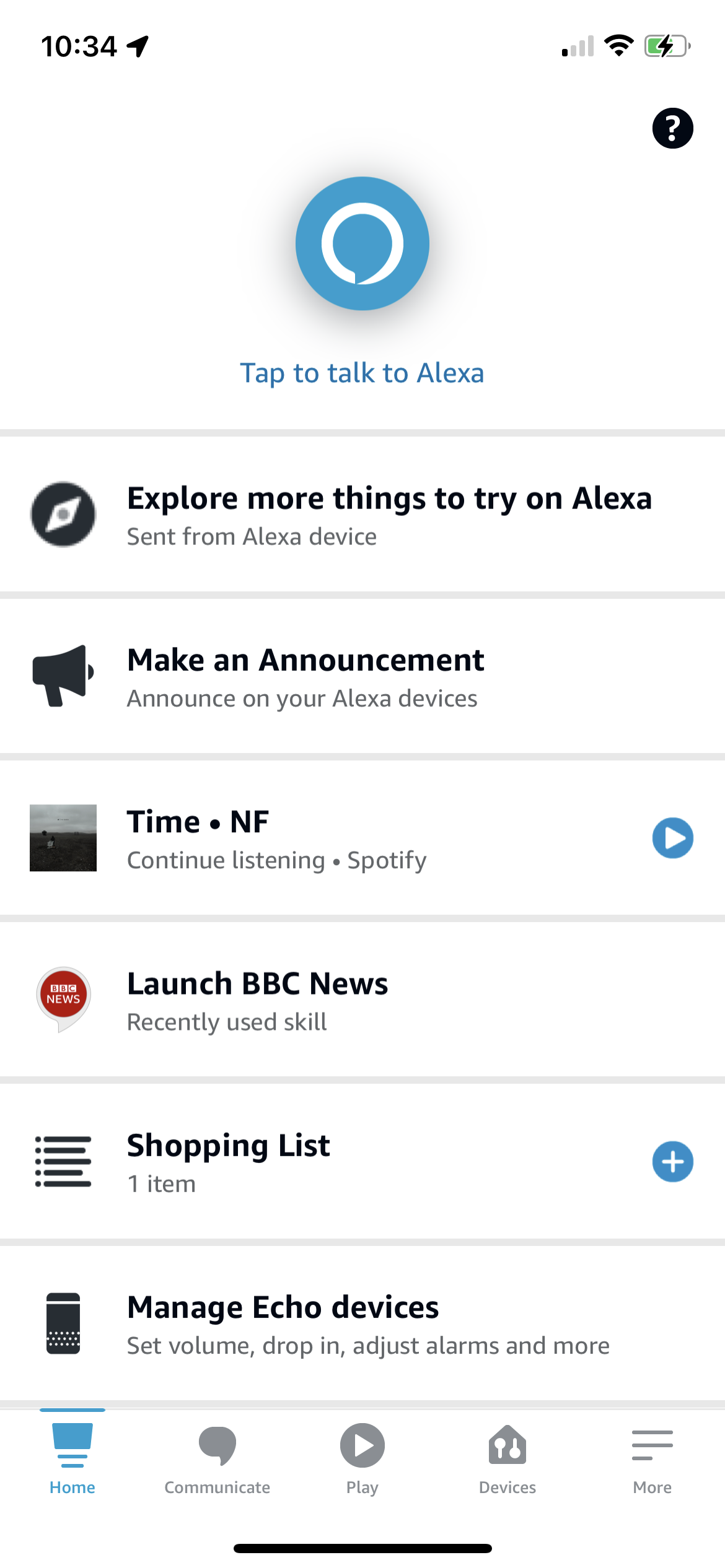 03: Click

"Skills & Games" (middle of screen)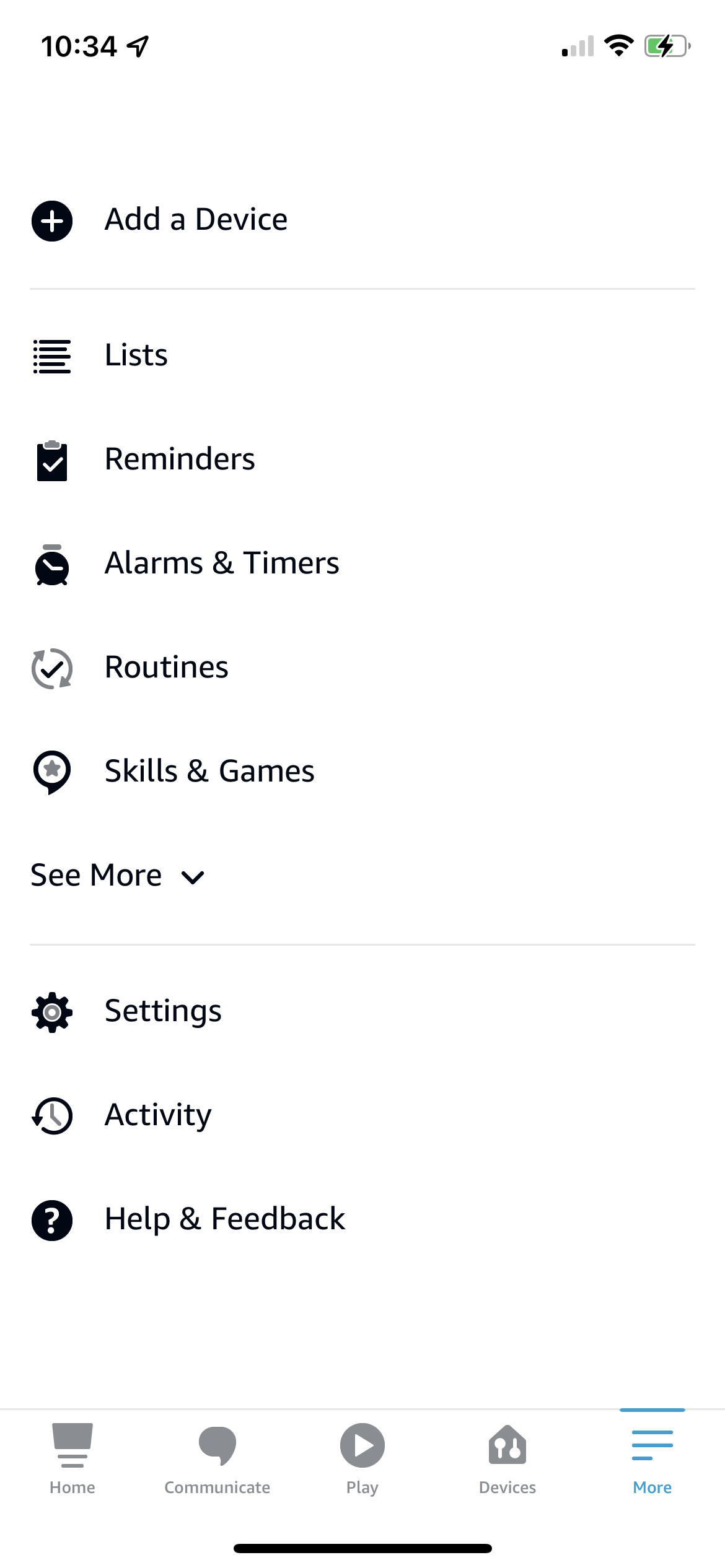 04: Click the "Magnifying" glass

(top right) & search for

openHAB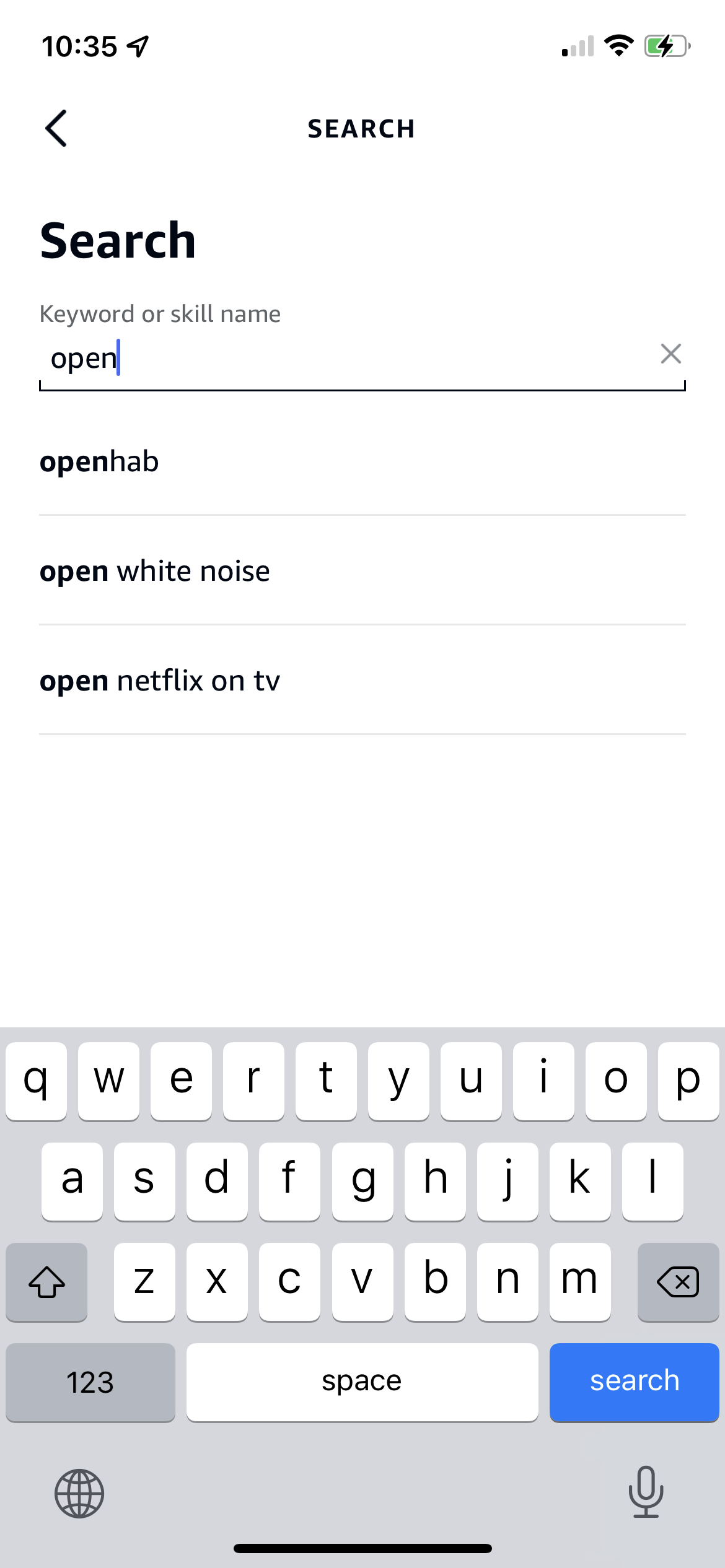 05: Click "openHAB"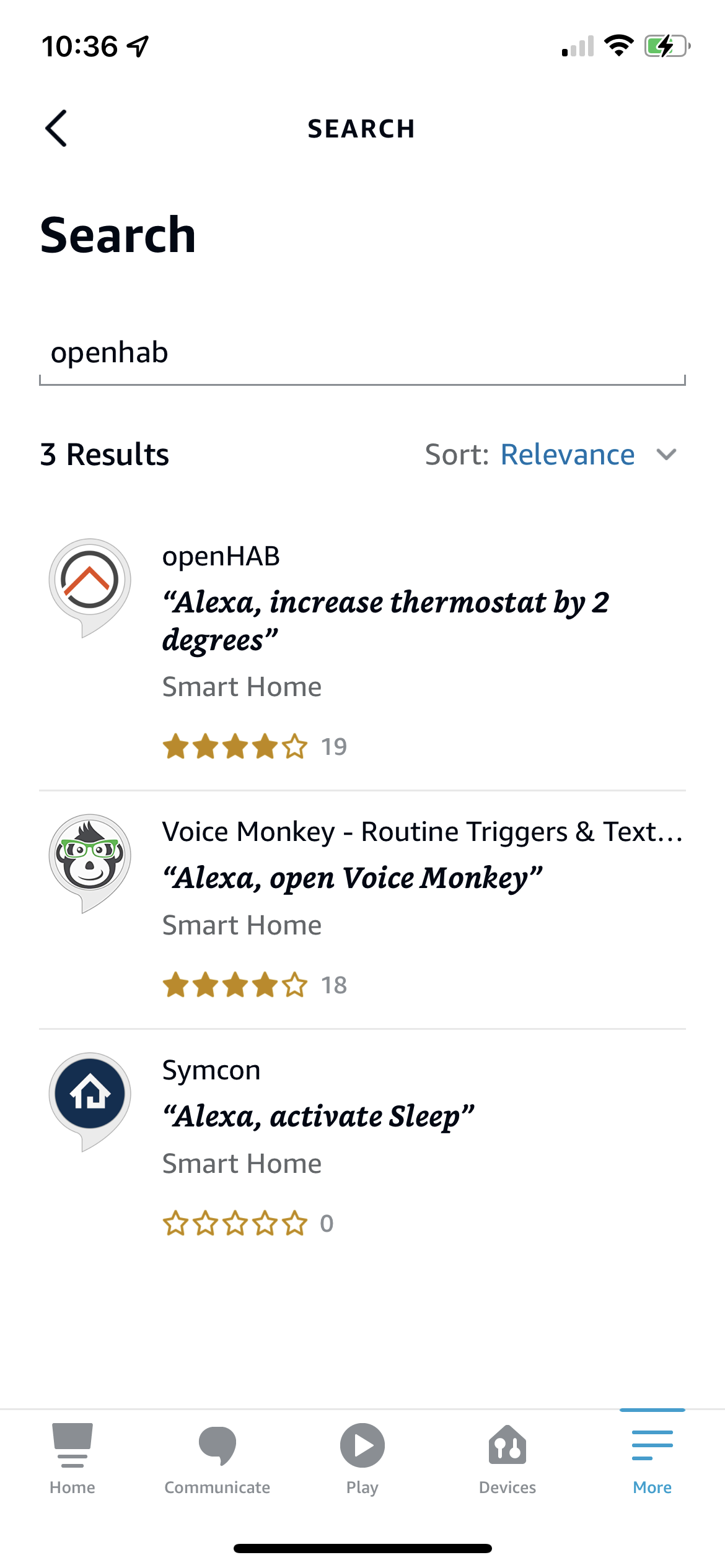 06: Click 'Enable to use'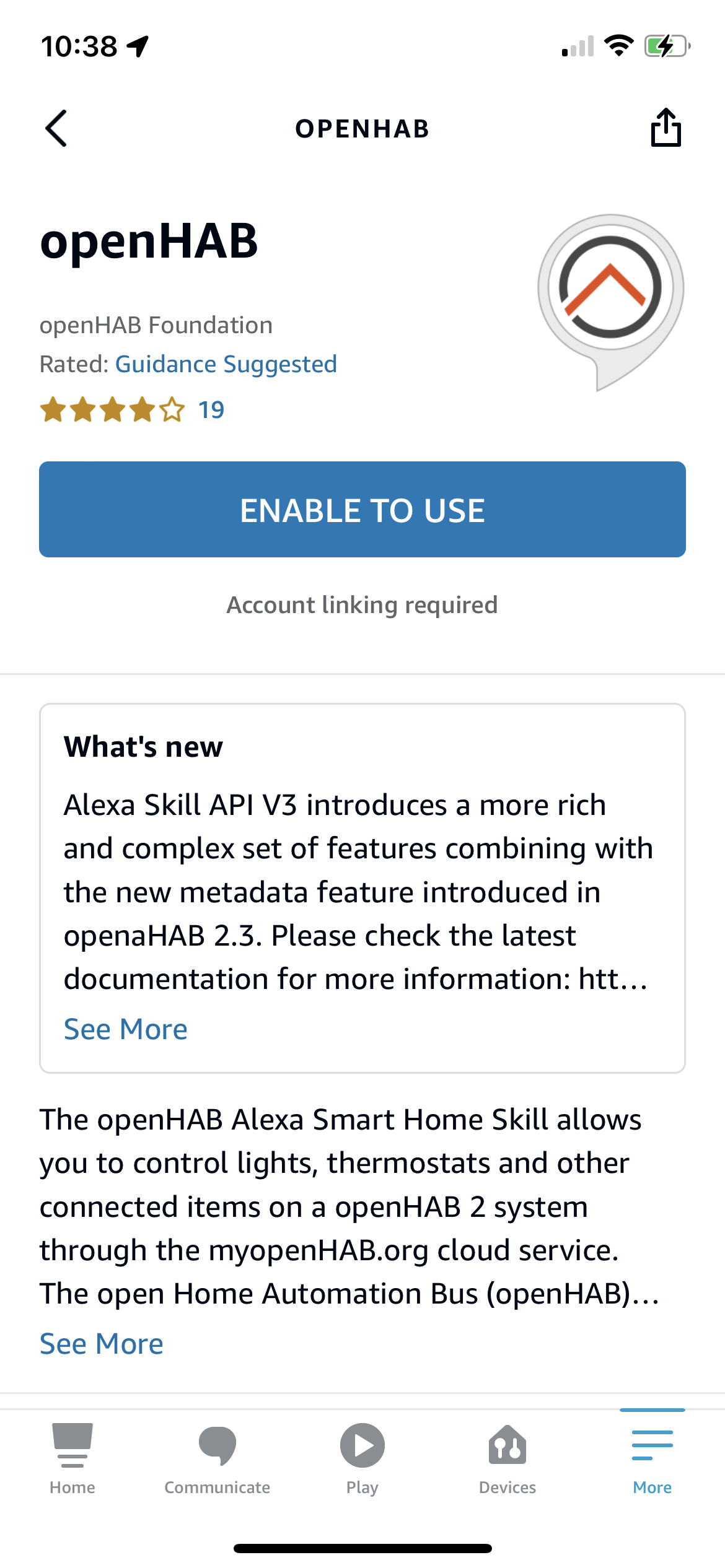 07: Enter your openHAB login details

These are the same details that are used in the remote section of the openHAB app and also when connecting to your home using an internet browser.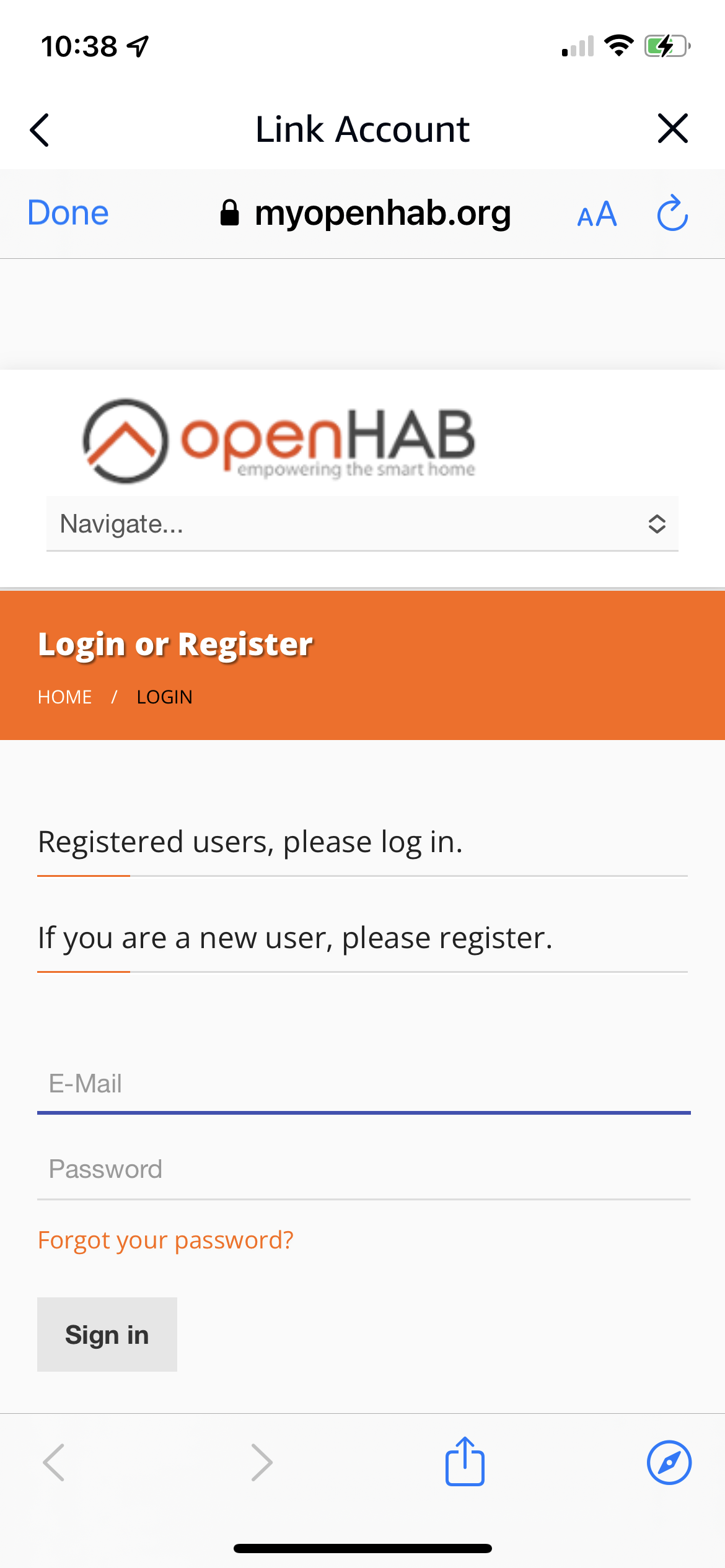 08: Click "Allow"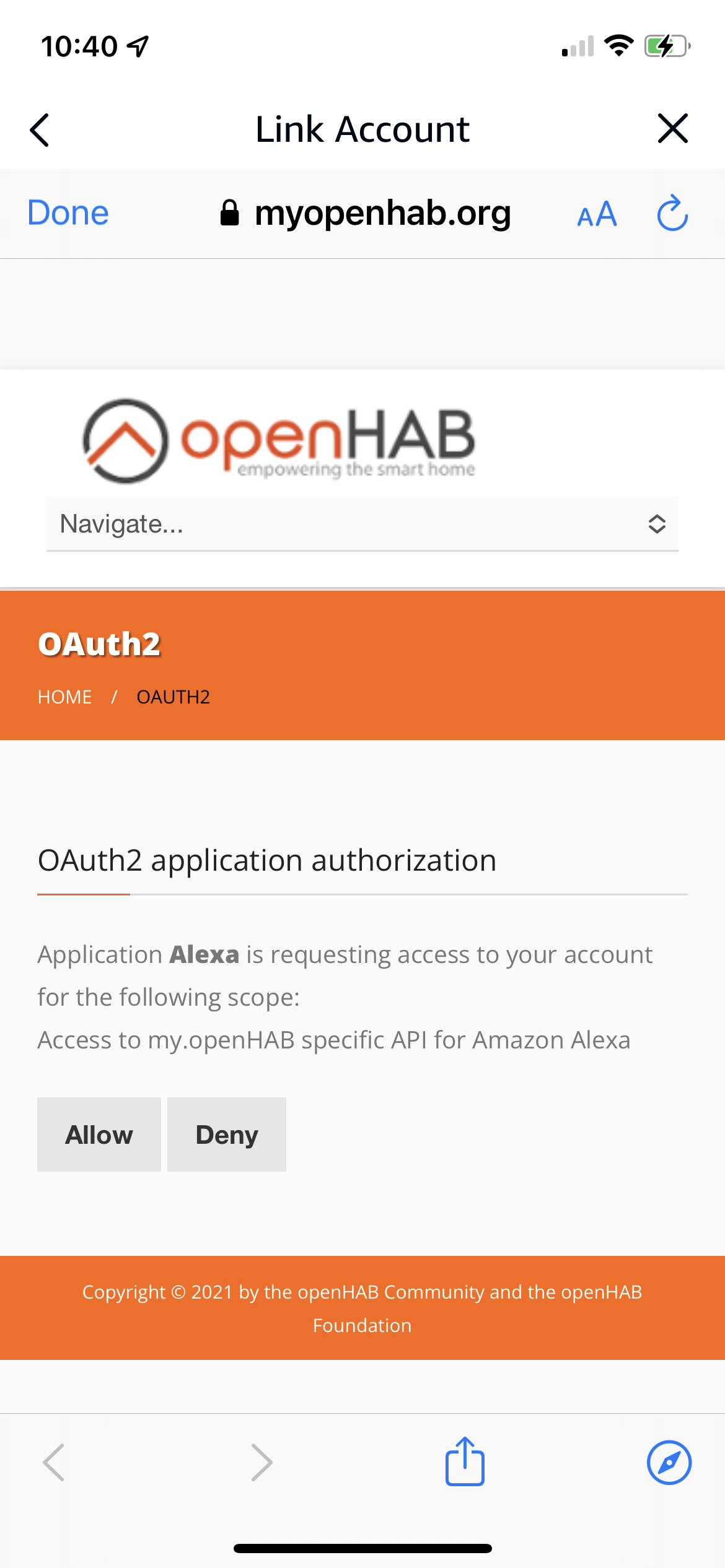 09: Click "Discover devices"


This can take a little time. It doesn't matter what Alexa finds at this stage.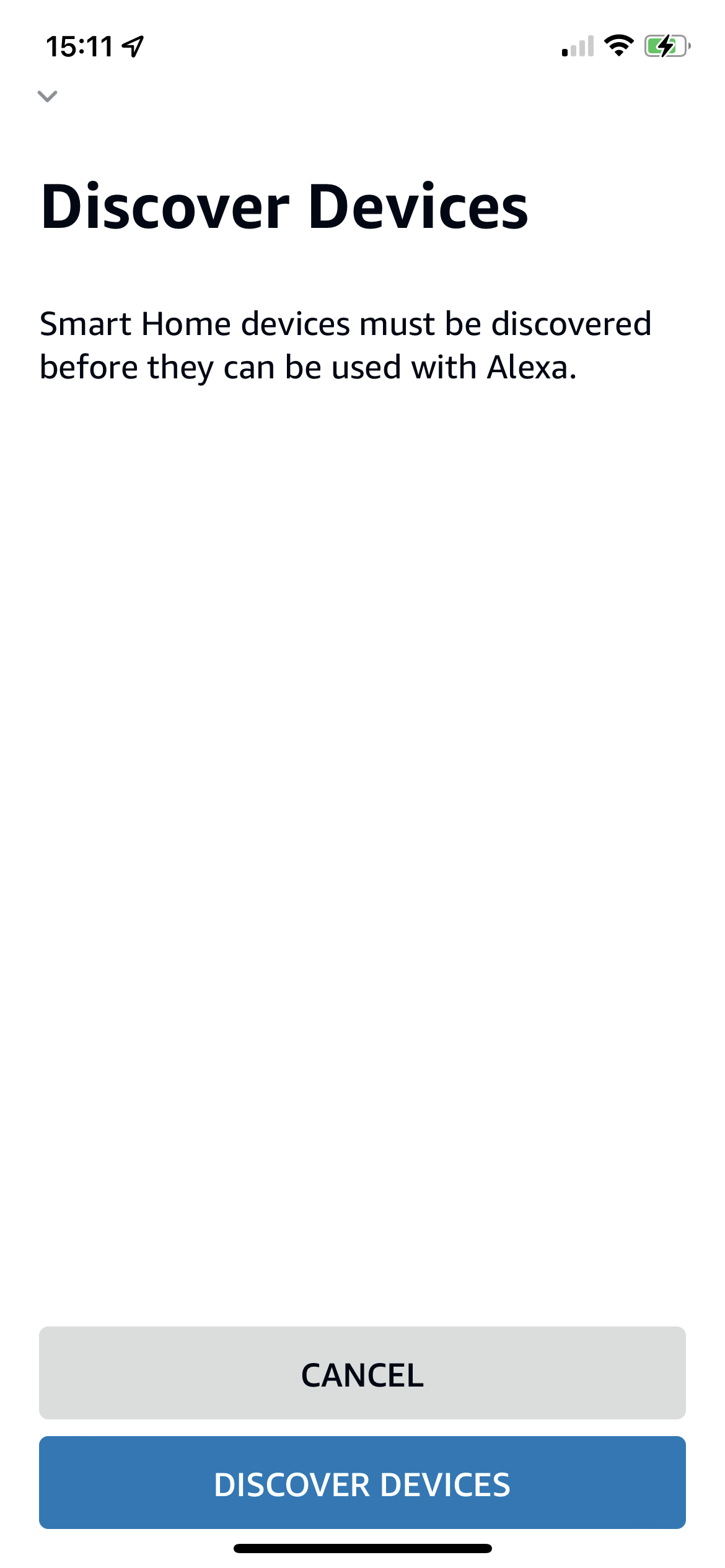 10: Close the Alexa App
Now re-open the app. This will now show all your devices and openHAB is fully linked into your Alexa. If they offer any other services to try, ignore them at the moment.

Related Articles

I have added a voice controller, what now?

The Nifty Brain™ works with the 2 primary voice control systems; Alexa, Google. In general we find that Alexa and Google are the easiest and most reliable voice controller to integrate with. Initially the system you have integrated into will pick ...