What about a wall controller?
You can control your entire house from a touch screen device. One that can be mounted on a wall, integrated into a wall or left on a mount on a table.

There are several benefits to this but one of the simplest is that guests visiting your home do not have to download the app to have access to any scenes you have set up as well as being able to control devices via the system. Though don't forget we never take out light switches or thermostats, you can always control a house with physical controls.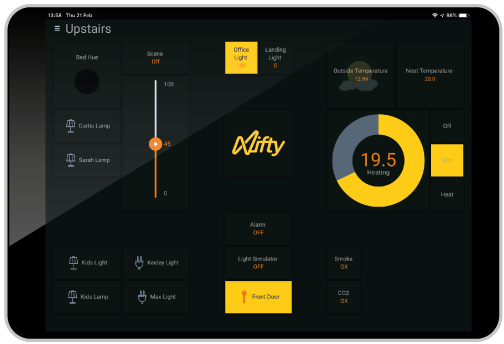 The screen can be customised to show only the items you want on it (perhaps just to use it as a lighting control system) as well as to be always on or to only turn on when touched. If you are interested in a wall screen then we can install one at the start or retrofit it at a later date.
Please contact us on
: